BNKR
For geeks, entrepreneurs & people who love to chat, but prefer getting sh*t done
Share the workspace, experiences and fun in a cool, motivating environment. Exchange ideas, inspiration & advice over a hot coffee (or a cold beer; we won't judge).
Get in touch
Benefits of coworking
Community

Come together. Benefit from your peers' experiences, ideas & connections.

Wi-Fi

Best-in-class, 250+mbps Internet connection. Create, code & work with no interruption.

Hot showers

Exercising on the reg? Stay fresh & clean, all day.

Key location

Work in the heart of downtown St-Roch, Québec's tech and culture hub.

Games & fun

Break time? Go ahead and become a legend at ping-pong, table football or NHL.

Unlimited caffeine

Addicted, or simply tired? Pour yourself some quality espressos, all day long, for free.

Secured, 24/7 access

For early birds and night owls: work with your own custom schedule thanks to a personalised access card, functional 24/7.

Events hosting

Use the whole space free of charge to organize meetups, meetings or parties!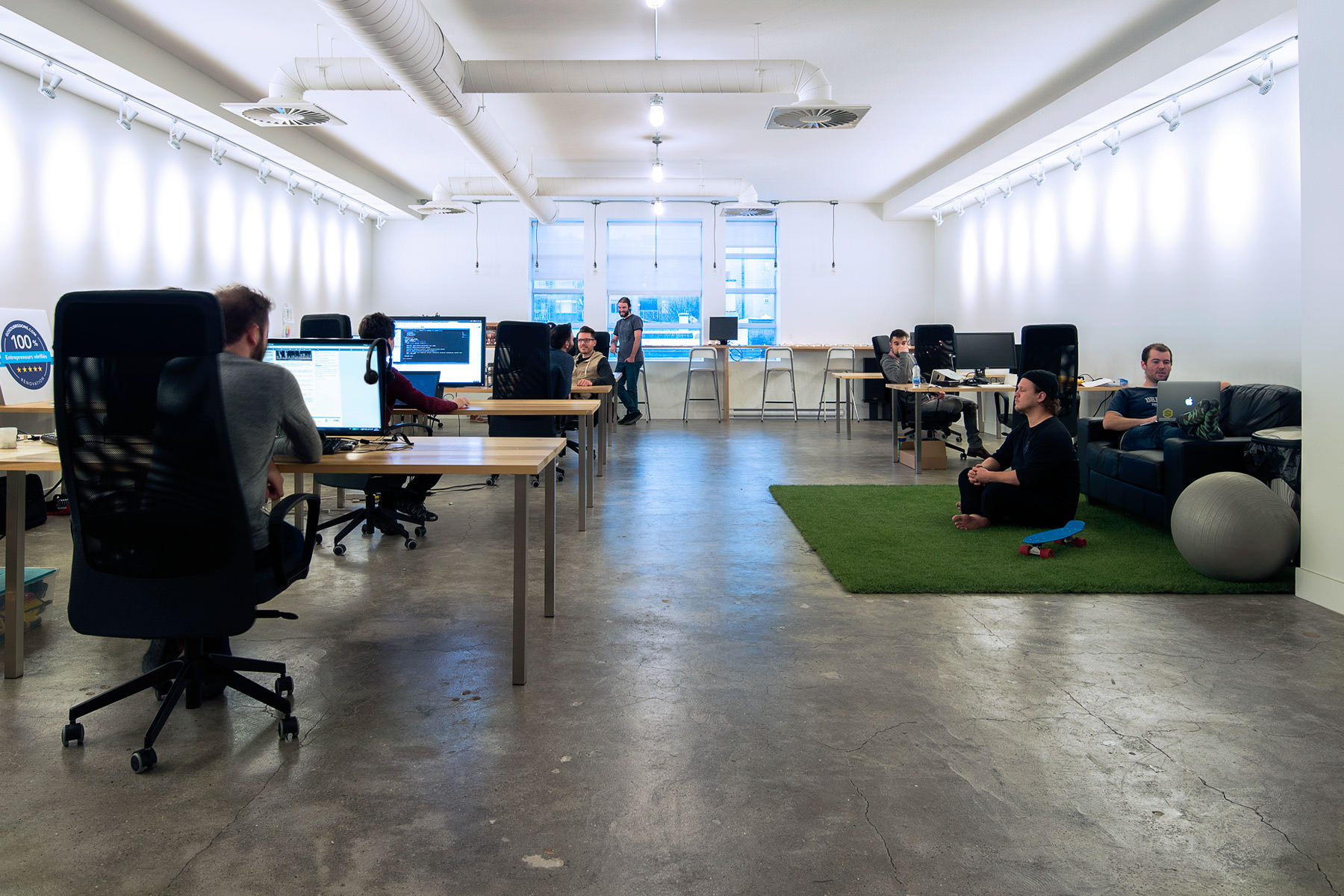 Space
A coworking space all beautiful
Spacious working tables and standup desks.
Round the clock, fully-equipped kitchen.
Hot showers for the active type.
Private conference rooms for important meetings.
Gaming and leisure space.
Abonnements
24/7 access to the coworking space & to your dedicated desk. Bring all your stuff and make it your second home.
No daily or meeting rooms rentals available
Get in touch